Making an Impact

We care about who we work with, from fabric choice to ethical manufacturing and inclusive fulfilment partners.
My kids and I love the uniform pants because they feel very nice on the skin and don't get piling like the other uniform brands get with heavy usage. I only have two to three pairs of each type of pants, so they get an incredible amount of use. Even after that much wear, the products look virtually new.

- Nadja (Sydney)

"Love the socks and so does my daughter, who has sweaty feet in her cotton socks. Not any more! Very helpful staff."

- Georgia Capuna

"This must be one of the best sites I've found to shop at. Absolutely marvellous staff, if you encounter problems they are right on to it to make sure you are happy. My Granddaughter suffers ezcema and hates stockings with seams - after research I looked for bamboo and found SSW online. Not only do my grandaughters love their stockings and socks I got a pair. You won't be disappointed - products are great."

- Jill Greaves

"Super helpful, efficient, friendly staff, beautiful quality."

- Natalya

I have been purchasing the Gaberdine Double Knee Pants for several years now and they are the best quality school pants I have ever come across for my 10 year old son. Wash after wash they hold their colour well, the fabric is extremely durable and the stitching stays in tact.

- Ivana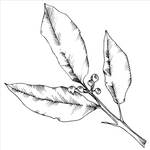 Behind the Brand
We pride ourselves on having a visible supply chain. Allowing our customers to understand the processes and people behind the making of each product.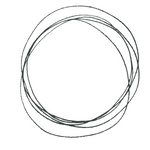 LOOP
We are very proud to be part A UNSW initiative working towards creating products that can be 'circular'. Find out more here...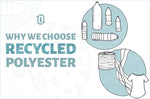 Using recycled poly to fight climate change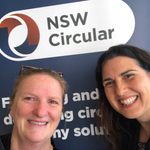 Waste as a Resource
Our Certifications and Partners